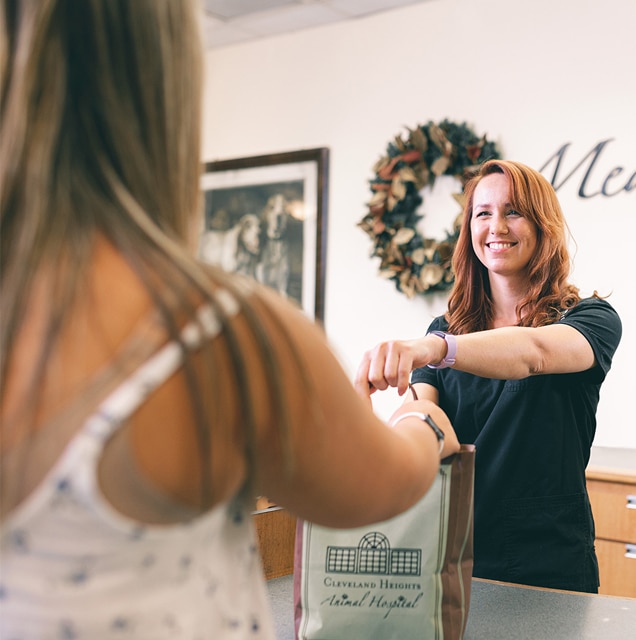 During your first visit to Cleveland Heights Animal Hospital we establish a vital foundation for our relationship with you and your family pet.
Being well-prepared for your appointment will ensure that the doctor has all of the needed information to provide the best possible care for your pet. You can bring a copy of your pets complete vaccination record and medical history from your previous veterinarian. Our clients service specialists will be happy to call and request those records be faxed to us if you are unable to obtain them prior to your appointment. If your pet will be lodging or visiting our spa please bring in or fax your records to us a few days early so we may review them.
For your pets safety, please have all dogs on a leash and all cats in a pet carrier.
We look forward to meeting you and your furry family member and becoming your other family doctor.
Please fill out our new client form by clicking the button "New Client Form." You can upload your records directly on that form.