Wellness & Preventative Care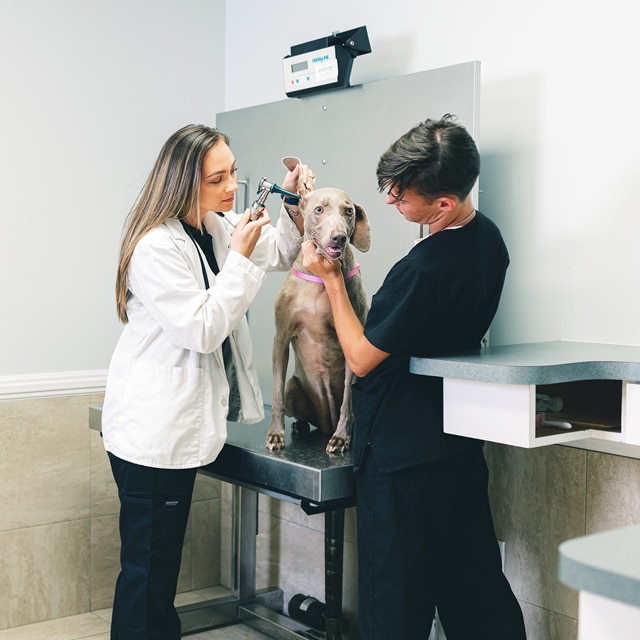 Nutrition, behavior management, senior care–your pet's health needs are complex and ever-changing. Smart pet owners know that prevention truly is the best medicine, and that starts with routine, individualized preventative care. We offer a complete range of wellness and preventative services to keep your pet healthy and happy for many years to come.
• Individually tailored puppy and kitten plans
• Customized vaccination schedules
• ProHeart 12 – one injection one year protection
• Full annual and bi­annual consultations
• Advanced dermatology, pain management, and senior care
• Annual internal parasite evaluation
• Annual preventative blood work with heart worm evaluation
• Effective flea and heartworm preventions
• Thorough dental cleaning
• Nutritional supplementation
• Wellness diet consultation
• Behavioral support
Ready for your next wellness visit? Give us a call or request an appointment online.