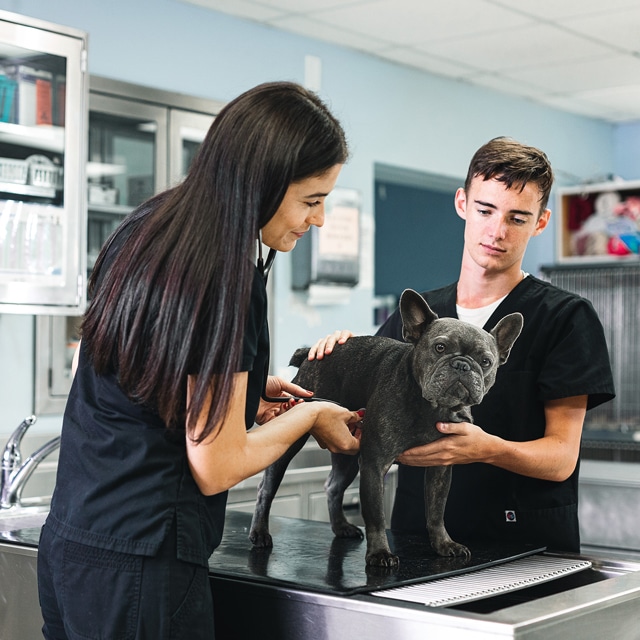 Our new puppy program will start you and your new puppy off on the right paw. Whether you're a first-time pet parent or making a new addition your fur family, our program will meet your puppy's unique veterinary needs in a way that's both convenient and cost-effective.
Our new puppy program includes:
• Physical exam
• 1st dose of Heartworm and flea prevention
• Fecal examination and deworming
• Vaccinations
• Heartworm and flea prevention
• Complimentary nail trim until 6 months
• Home Again microchip
• Spay or neuter
Ready to get started? Request an appointment online or call us today. We can't wait to meet your new puppy!